Daniel's House is an orphanage based in Kigali-Rwanda. It was founded to care for orphaned children around Rwanda. It is operating under Calvary Christian Church. Most of our children have lost both parents. They are brought to Daniel's House for safety and care.
From 2012, after brothers Jake Bramer and Joe Mtumwa Mjinga visited Rwanda, they saw how the kids were suffering. They felt compassion for them and asked the church to pay for sponsors for our little angels. They were the first donors to the orphanage. Many others have followed through New Ground Ministries.
Situations have changed from bad to nice for them. All the kids have access to yearly medical insurance, food, clothing & shoes, school and entertainment like football, church activities and things like that. We have a group of older children called the "Hurricanes" who represent us in sports. They have done very well this year and have even won trophies.
We thank all of you who donate to Daniel's House. You are doing a good work for the LORD in Jesus Name. May God bless you as you raise up someone who had no hope before. You feed ones who had no access to food; you pay for schooling for kids who felt they did not deserve to study; you provide lodging for angels. Thanks to donors, we now have property to raise our own vegetables and it is a big blessing to all the children. May God bless you indeed to be one who serves the GOD of Daniel's House.
At Daniel's House all is well – all the children are well now. We had some who were sick with malaria and typhoid and were well treated because of your donations. We were able to pay entire hospital bills.
All the kids went back to school when it re-opened on August 19th. We were able to provide their school needs due to your support that is sent monthly. We are very appreciative to the sacrifice you make for the orphans in Rwanda. We are thankful to God to give you the ability to support and raise up a child in need.
I assure you that all donations we receive go to serve the orphans at Daniel's House. Many blessings and peace from Heaven fall upon you, in Jesus Name.
Prayer Requests:
1. Pray for the orphans to be healthy. We are praying Malaria will not attack them any more.
2. It is time to pay medical insurance. We need to pay this before the end of September.
3. Pray for me and my wife, Evanys, to keep understanding and serve the kids.
4. Pray for our church branches that were closed down by the government. They need repairs to reopen.
God bless you for supporting the orphans at Daniel's House. Pastor, Jean Pierre Nkunda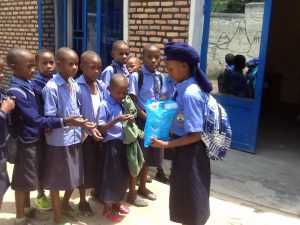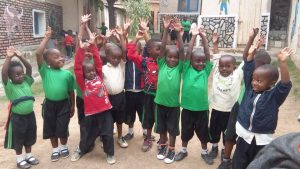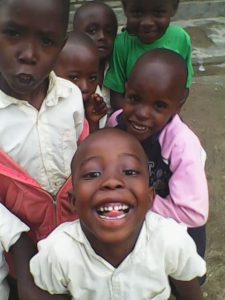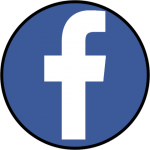 Connect to Daniel's House