Jake Bramer
Missionary to Rwanda
Jake lives in Crossville, TN with his wife Tracey. They have two children. Jake is a Tennessee State Trooper and a real estate agent and currently chairman of New Ground Ministries.
In 2012, Jake travelled to Rwanda to meet Jean-Pierre Nkunda and see the work JP/Peter was doing with orphans. This visit so impacted Jake that he regularly visits JP
and the children at Daniel's House and raises awareness of the needs there.
If you would like to take a trip to Rwanda with Jake or find out more about the work there, then click on the link below.
Timothy & Marsha Dillard
Missionaries to Sudan and Kenya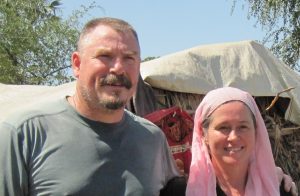 Timothy is a retired Army Diver and Medic. He met Marsha in Jamestown TN, where they live, and they married in 2009.
Timothy met Joe Jones in Nairobi, Kenya in 2008 and there began Tim's mission to Sudan. Tim and Joe did many mission trips to Sudan, working with an unreached people group. Marsha went on one of these trips and felt called to minister to the ladies of the tribe. Tim and Marsha then felt called to go and live in Sudan
to be more on hand for their new friends. However, unrest and political upheaval meant the tribe had to relocate geographically and it became impossible for Tim and Marsha to follow their desire.
Tim's business renovating houses is a vehicle through which he also is able to disciple those he works along side of.
Tim and Marsha return to Africa annually on a mission trip.
Joe & Maureen Jones
Missionaries to Sudan, East Africa and South East Asia
Joe and Maureen are both British by birth, but have lived in Africa for nearly 30 years. They are now based in Wales, UK.
They both moved to Africa in the early 1980's where Joe worked a number of years in industry before becoming an associate pastor of a large church in Johannesburg, working in Hillbrow [one of the most densely populated areas in the world at the time] among other areas. In 1997, Joe and Maureen moved to Kenya with their two sons where they planted churches and trained pastors. Churches were planted in East and North Africa.
In 2010, Joe began learning more about Christ-centred communities and House Churches and made the decision that is the way he wanted to focus his ministry.
In 2014 he visited a country in South East Asia where he met a young lady, Noshee, and through her a number of Christ-centred communities have been established in this area.
Joe and Maureen make full use of modern technology to continue being in contact with training and discipling those in Africa and South East Asia. They also visit these places annually to maintain the relationships.
Noshee Jones
Missionary to South East Asia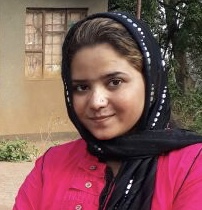 Noshee is a missionary working in South East Asia and East Africa making disciples and establishing Christ-centred communities,